Feeling stressed out because you haven't finished your list of all the items you want to buy this Black Friday? Or having anxiety thinking about the chaos from last year's shopping with your kids? Many of us can't avoid having these thoughts – especially if spending money is concerned. But if your goal is to grab the best deals and benefit from discounts that your favorite shops will offer on Black Friday, staying calm and maintaining your equilibrium is a must!
One word of advice – plan. Do not enter the battle without your weapons and that weapon comes in a form of pen and paper – or your phone's notepad. But bringing a list won't suffice if you want your sanity to stay intact. So we made you a list of all the things you need before joining that long queue of customers waiting outside the store or adding items to your cart. Plan before you shop and avoid anxiety with these great tips!
The Holiday Anxiety
Have you heard the term "Illusion of Scarcity"? Your favorite shop might not put a sign with this in front of their doors but they might be doing this to entice you in buying all their discounted items. You may be thinking that Black Friday is the only day to buy all those presents for your family and friends – or else their Christmas is ruined. Different advertisements containing these types of thoughts give consumers the sense of urgency to splurge. Some customers know better – that these are just selling strategies. But for anxious people, this might lead them to spend more.
Plan before you shop
Prepare a list
Make a list of all the items you are planning to buy. Prioritize the essentials and the presents.
Research
Do your research on the products and stores. Check reviews and compare their prices from different retail or online stores. Also, check the shop's return policy just in case you received a damaged or defective item.
Manage your finances ahead of time
If you are using a credit card, choose a rewards credit card to get paid to shop. Many credit card issuers offer money-saving options in their mobile apps. You can activate these to save money on eligible purchases. If you have a 0% APR credit card, you can also use it to finance an expensive buy without paying interest.
Don't bring your kids
Expect a larger number of shoppers during the Black Friday sale. So not bringing your kids with you when you shop may help. Having a crying toddler because he is already tired or a kid throwing tantrums because you can't buy him the toy he likes can add to your anxiety.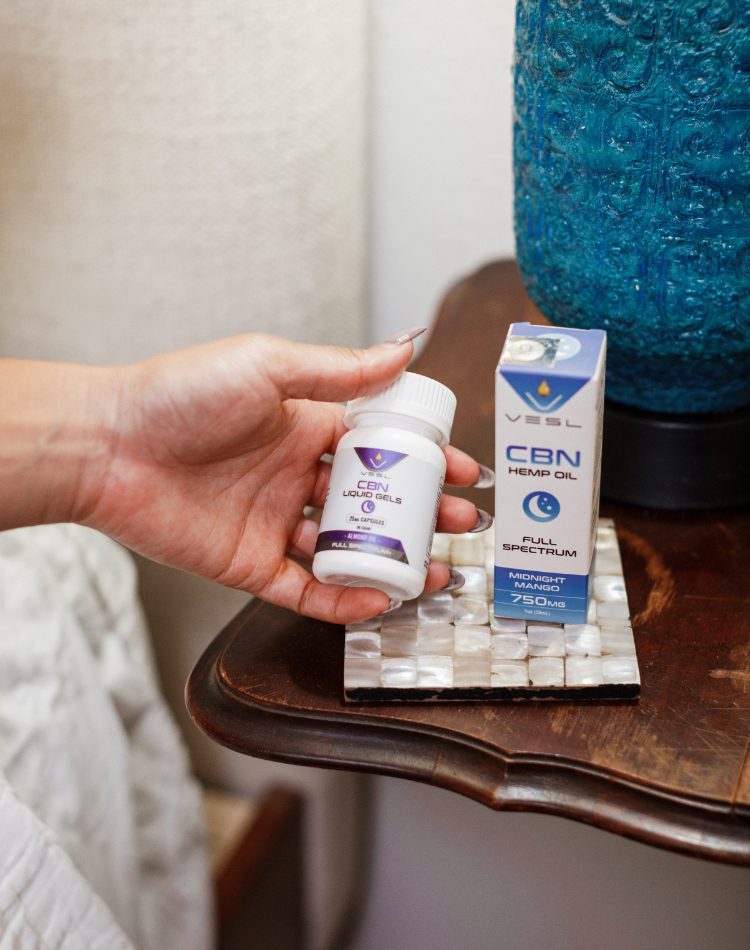 Have a good night's sleep
If you can, have a long and restful sleep on the night before Black Friday. This would help if you are planning to shop in person. Shopping can be exhausting so be prepared by being well-rested. Using CBN before bedtime may help you get the quality sleep you need.
Physical distancing
Maintain your physical distance from other shoppers, whenever possible.
Know your exits
Upon entering a store, identify the locations of the bathrooms and exits. This will give you some security and you may feel safer.
Stay calm
For some, staying calm and collected can be challenging. Especially if you are tired and have been standing/ walking for a long time so taking CBD might help. It may help you stay calm and balanced so you can focus on your shopping.
Try different coping techniques
As part of your plan before-you-shop strategy this Black Friday, try using different coping strategies before and while shopping. Some of these are taking CBG for mental clarity, listening to music, or going with a friend.
Take time to rest
If needed, give yourself time to recover between stores especially if you've encountered a large crowd of shoppers. Sitting for a few minutes in somewhere quite like the nearby park (if it is not also crowded with people) or napping inside your car may help.
Find other ways to shop
Lastly, if going to places where you are likely to encounter many people make you anxious, try other ways to shop. Buying from online stores is the number one option but you can also opt-in to shopping from small stores or using services such as text-to-shop or curbside pickup.
Final Note
Easier said than done, we know that not everyone can avoid anxiety especially when the holidays are fast approaching. But believe me, you are not alone in this battle. So, plan before you shop. You might not just save money but also save yourself from anxiety.