Better Sleep
Keep in mind that sleep represents a THIRD (33%) of every person's life. The quality of sleep has a tremendous impact on how we live, function, and perform during the rest of our lives. With VESL's CBN Capsules – a good night sleep is always in reach and you will maintain better cycles. CBN oil is known for its sedative properties, while CBD is thought to create a sense of calm. We paired these powerful cannabinoids with natural almond oil to help you get the best sleep possible – every night!
CBC = 0.55 mg
CBD = 13.37 mg
CBDv = 0.33 mg
CBG = 0.52 mg
CBL = 0.05 mg
CBN = 10.08 mg
D9THC = 0.48mg
D9THC = 0.48mg
Each CBN capsule contains 25mg of cannabinoids, almond oil, and other natural ingredients that work together to make sure that you get the best benefits possible. You can bundle all 3 of our top-selling capsules, click here
CBN Oil – sedative properties
Almond Oil – Antioxidant and promotes healthy sleep
Almond Oil, Full Spectrum Hemp Distillate and Gelatin
Suggested serving:
For adults: Take 1 CBN capsule about an hour before bedtime. For best results, ensure 8 hours of sleep. *These statements have not been approved by the FDA.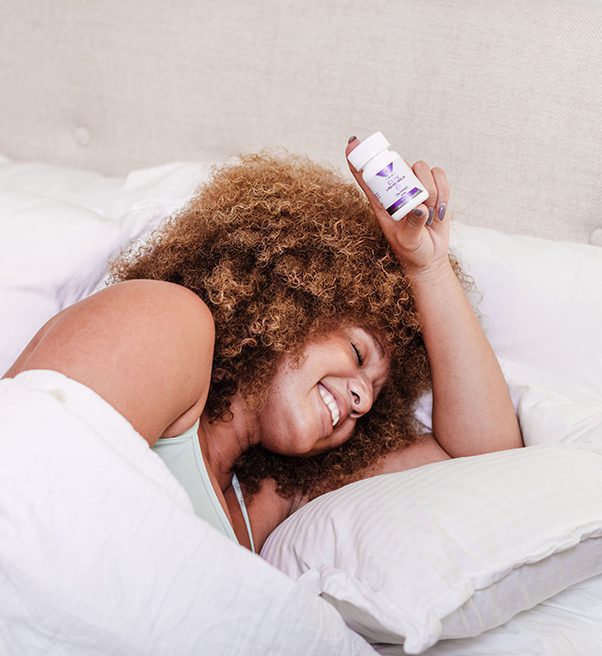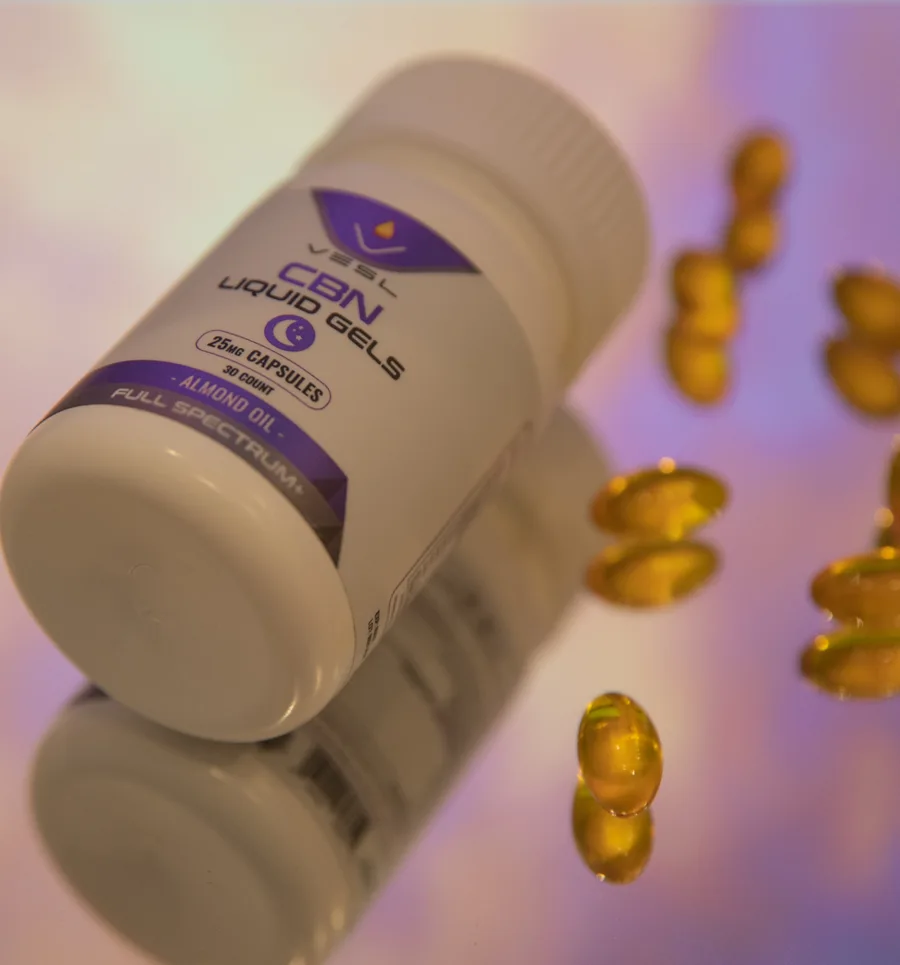 What's Full Spectrum +?
CBN Capsules
VESL's complete line of Full Spectrum + Liquid Gels are formulated with a one of a kind cannabinoid profile, and contain all natural ingredients. Each formula is infused with a complementing carrier oil because this enhances the natural benefits. Experience the most diverse cannabinoid profile on the market and start getting better sleep today.
CBN Capsules
Cannabinol or CBN is one of the more than 100 Cannabinoids present in Hemp, but it is also one of the most rare. CBN capsules will give you mild sedative effects that may help you sleep better, and maintain your sleep.
CBN oil benefits
Did you know, new research shows that CBN has potent sedative properties which may help with sleep? Additionally, CBN may have other benefits just like CBD.
*VESL OILS CBN Liquid Gels, as well as our other products, are not intended to diagnose, treat, or cure any illness or condition.
CBN Capsules FAQ
CBN oil, or if you want to get technical, Cannabinol is a very rare cannabinoid. We have combined this powerful cannabinoid with a carrier oil that also may help with healthy sleep cycles, because of this oil's sedative effects. Did you know, a carrier is usually used to help aid in the absorption of the CBN or other hemp oils. We have CBN Tincture and CBN pills for sale, just look at our online cbd store. Learn more at our blog.
Have you noticed, CBN products are hard to find in physical stores and online. However, VESL is one of the only reputable brands offer this cannabinoid. So buying CBN online is easy because we have CBN capsules for sale and CBN oil for sale online.
Yes. CBN, like CBD, is legal in all 50 states. Above all, VESL products are either marked THC free or they are compliant in conjunction with the US Farm Bill and contain >0.3% THC If you want to look at a vaporizer you can find out a lot of information
On one hand, our CBN soft gels are best for people who want to try a natural alternative to aid a holistic lifestyle. Aside from the sedative effect, it may have other potential benefits like anti-inflammatory and antibacterial properties, and possibly promote heart and brain health. We also sell CBD capsules
As an example, CBN Soft-gels can take up to an hour to fully activate our Endocannabinoid System (ECS). The liquid gel has to pass our digestive system, the liver, and then the bloodstream. Also, if you're looking for something to take in the morning you should try our CBG capsules to jump-start your day!