CBN gummies
A productive and happy day starts with a good night's sleep and thats what you'll get from our great tasting CBN gummy. Uninterrupted sleep is key to a healthy lifestyle and necessary to help restore the body and mind. Our CBN Gummies taste great and are made with all natural ingredients. CBN will help you get a restful night* so you wake up feeling renewed and ready to achieve your life goals.
Suggested use: Take 1 CBN gummy before bedtime as needed to support healthy and restful sleep, or for occasional sleeplessness.*
The CBN dosage for sleep will vary. We recommend starting with 1 serving before bed. We also suggest taking notes of any improvements on your sleep journey.
100% vegan, organically-grown hemp-derived cannabinol, and all-natural ingredients.
Active ingredients: Broad Spectrum Isolate Cannabinol (CBN) blend. Other ingredients: cane sugar, tapioca syrup, distilled water, pear juice concentrate, citric acid, organic coloring, all-natural flavoring.
We use 3rd party laboratory to ensure every batch of our products for consistency, purity, and potency.
See Certificate of Analysis here.
* These statements have not been reviewed or approved by the FDA. Our products are not intended to cure or treat any illnesses. Please always consult your healthcare provider and use it at your discretion.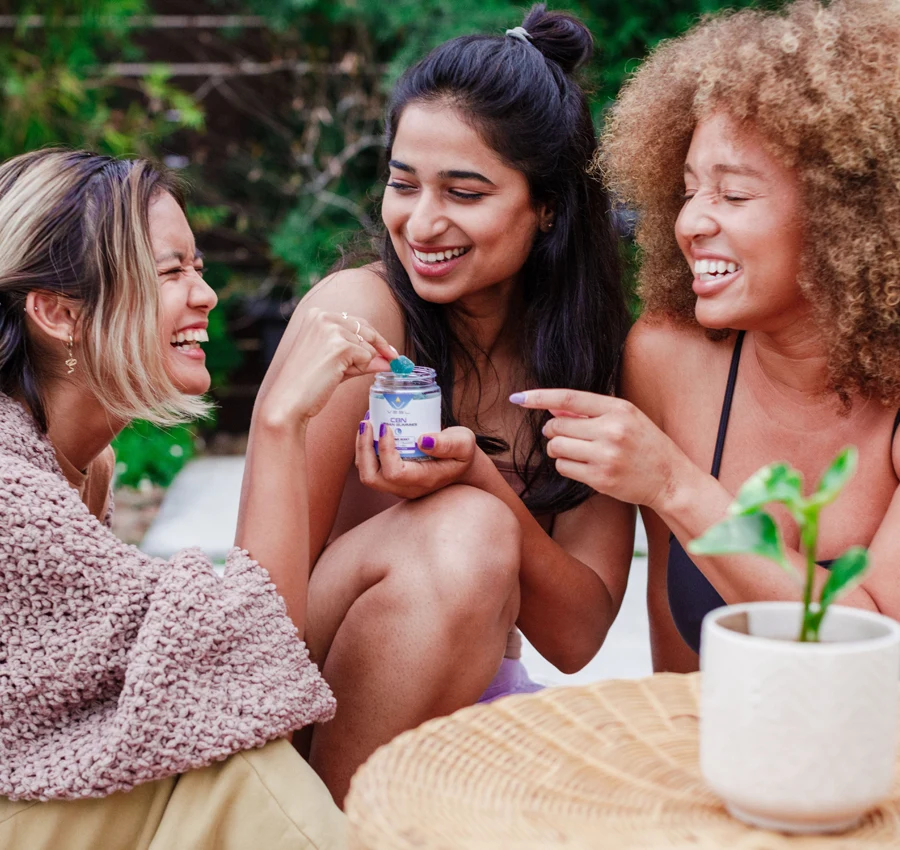 CBN Gummies, the Dream Gummies
Cannabinol (CBN) is a naturally occurring cannabinoid found in hemp or cannabis. CBN is a sedative component that the plant produces in small quantities. It's a powerful natural non habit-forming compound to aid with sleep management. Our dream gummies are made with all-natural ingredients, without chemicals, and manufactured at our facility in small batches. Find the QR code on your CBN gummies for more batch information and lab results.
Cbd Gummies Faq
Of course, our CBD gummies just like the rest of our CBD products are made from industrial hemp. It is legal to grow industrial hemp in the United States, and the CBD oil is legal because it contains less than 0.3% THC. Our CBD products are legal, and you can buy the best cbd gummies online right here on our website! If you are ordering any CBD products and you live outside of the United States, we encourage you to contact us about shipping to your area of the world before you order.
We will continue to state that our CBD products and CBD gummies are not intended to treat any existing medical condition, we are not allowed to make any claims. CBD gummies are taken by our customers for a variety of purposes. Our cbd gummies are VEGAN & all-natural making them the best cbd gummies you can buy. They are THC-free, and we guarantee that you will love the taste. Since we launched our CBD gummies for sale they have remained one of our most popular CBD products online.
CBD shows strong promise for help of various many things, our customers love that our CBD oil is all-natural and does not contain any harmful chemicals. We are one of the only companies that off VEGAN cbd oil gummies. Remember, the amount of CBD you need is different for each individual. CBD could help you experience a sense of calmness, or help promote a healthy sleep cycle. Some customers enjoy CBD topical products over cbd edible gummies. We even have skin care products that will help you maintain healthy skin! VESL CBD products are not formulated or marketed to cure or treat any condition, the FDA does not allow us to make any claims about our CBD oil products.
We strive to manufacture the highest quality CBD products online and in the world. We make the best cbd gummies and our other CBD products are no exception to this commitment. As one of the top CBD manufactures in the USA, you can always trust in our quality. The ingredients in our CBD oil gummies organic, and the hemp oil that we use in from organic farms in Colorado & Oregon; two of the leading hemp farming states in the world. You will notice the difference once you try our CBD oil or CBD gummies.
First and foremost, you are going to fall in love with these little CBD gummy bears! Voted the best tasting CBD gummies online, our 15mg vegan & organic CBD gummies come in an affordable 10-count. Take them with you anywhere you go and get the benefits of CBD anytime! You'll have to control yourself and not eat them all at once, they are that tasty!
The FDA does not regulate CBD oil and until then keep in mind; Our CBD gummies are not intended to treat, diagnose, or cure any medical condition and we will never make any medical claims. You may experience better sleep cycles and a sense of calm that can help you manage certain issues in your life easier. Try them today and find out how CBD can help you. Don't know what is CBD? Just ask one of our customer service representatives how CBD can help you today.
Anxiety is among the most common issues that we face in America. While CBD will not cure or treat anxiety, many of our customers use CBD gummies to help them with different stresses throughout the day. Please keep in mind, VESL CBD products and are not intended to cure, treat or diagnose any ailments. More and more research on the benefits of CBD is coming out each day, when the FDA regulates CBD there may be some big news about just exactly how CBD can help in the future.
We will say it again, CBD gummies are not intended to help with any medical conditions and/or ailments. Did you know that over 30% of the American population suffers from sleep issues? Try one of our vegan CBD gummies before going to bed, they may help you achieve a sense of calm. This can also help manage some of the stress we have throughout the day. We will continue to state we cannot make any medical claims, but try CBD oil for yourself and you will see why so many people trust VESL CBD products.
YES! Our CBD gummies are 100% THC free and they are made with all-natural and vegan ingredients. Each CBD gummy bear contains 15mg of organically grown CBD oil. Try them today and see why thousands of customers keep saying we have the best CBD gummies money can buy!
CBD gummies are the easiest and best-tasting way to get the benefits of CBD. Just like any CBD edible, they are taken orally. Just chew them up like another edible treat! Oh…and try not to eat them all at once, they are that good.
Cannabinol, or CBN, is a cannabinoid found in small amounts in the hemp plant with natural calming effects. It is a non-habit-forming natural compound that may support restful and uninterrupted sleep.
Under the 2018 Hemp Farm Bill, hemp-derived CBN is federally legal and it can be purchased from any state in the US.
CBN is a unique cannabinoid with sedative properties that may support healthy and restful sleep.
Because of its sedative and calming properties, CBN may make you sleepy or drowsy. Please make sure that you do not take CBN while driving or using machinery.
CBD is rich in antioxidants and is one of the most powerful cannabinoids to help your Endocannabinoid System align and activate your other body's systems. CBN is a more specific and unique cannabinoid as it's a sedative and calming natural compound. It is used mainly to support healthy and restful sleep.
*These statements have not been reviewed or approved by the FDA. Our products are not intended to cure or treat any illnesses. Please always consult your health care provider and use it at your discretion.