Today, we celebrate Mother's day! We dedicate this very special day to all the wonderful moms in our lives. It goes without saying that being a mother is one of the toughest but most rewarding jobs out there. So whether it's the woman who gave birth to you, raised you, your grandmother, sister, or mother-in-law, they all deserve to be honored and appreciated not just on Mother's day but every day. One day is indeed not enough for us to show our love and how grateful we are to have them in our lives.
How did mother's day start?
Thanks to all the efforts of Anna Jarvis, Mother's Day became an official holiday in the US. After her mother's death in 1905, she created the concept of Mother's day. A day to honor the sacrifices mothers made for their children.
In May 1908 she organized the first official Mother's Day celebration at a Methodist church in Grafton, West Virginia. This event became possible after she gained financial backing from John Wanamaker, a Philadelphia department store owner. That same day thousands of people also attend a Mother's Day event at one of Wanamaker's retail stores in Philadelphia.
Jarvis worked very hard for this day to be official and be added to the national calendar. By 1912 many states, towns and churches had embraced Mother's Day as an annual holiday. Jarvis also established the Mother's Day International Association to help promote her cause. All her work and persistence paid off in 1914 when President Woodrow Wilson signed a law. This law officially establishes the second Sunday in May as Mother's Day.
But did you know that this celebration started with the ancient Greeks and Romans? In honor of the mother goddesses Rhea and Cybele, Greeks and Romans used to hold festivals that lasted for days.
An old Christian holiday in the United Kingdom and some parts of Europe also resembles Mother's day. This tradition called "Mothering Sunday", fell on the fourth Sunday of Lent. People would go to their "mother church" for a special service. Over time the Mothering Sunday tradition became a holiday where children would gift their mothers with flowers and presents. But this custom eventually faded in popularity before merging with the American Mother's Day in the 1930s and 1940s.
Gift ideas to all the wonderful moms
This year, the Mother's day celebration may be a bit different as it has been for the past 2 years since Covid -19 started. Mother's Day during the pandemic has affected the way we celebrate our mothers. Many of us skipped tradition for safety as health officials across the country issued warnings against travels and visits during the holiday. Now that the world starts to open up again and more and more activities are becoming available, it is the perfect time to be more creative and think of fun and unique ways that don't cost much to celebrate our moms!
Since this day is dedicated to all the wonderful moms in our lives, we list some of the gift ideas that the other women in your life might also like. This year, instead of flowers, gift them something extra special that will show how much you care for them!
A healthy mom is a happy mom!
Everyone wants their mom to stay healthy and fit forever. Gift her a supplement that is rich in antioxidants and anti-inflammatory properties to help her with anything from inflammation and pain to stress and anxiety! CBD has a lot of health benefits that will help mom stay healthy and happy. You can even choose from capsules, tinctures, and gummies. Other healthy gift ideas that we have in mind are a gym or yoga class membership and a full body check-up.
Help mom start a new hobby
Moms spend most of their time looking after the family, working, and doing chores around the house. But that doesn't mean she won't love to find a new hobby to help her relax and unwind. Our top picks that'll inspire mom to try a new hobby are a new book, an outdoor activity workshop day, and candle-making tools.
Give mom a gift of self-care
Because moms are always busy, sometimes they do not have time for self-care. On their special day, give the mom in your life a gift that will remind her that she needs to carve out some time for herself. A day in a spa is one of the first things we have in mind. But if you don't have the budget for that, setting up a nice bath complete with CBD bath bombs, CBD facemasks, and a scented candle will be perfect. You can also help her do the house chores or maybe just do all of it so mom will have time to just relax, sleep, and do whatever she wants on Mother's day.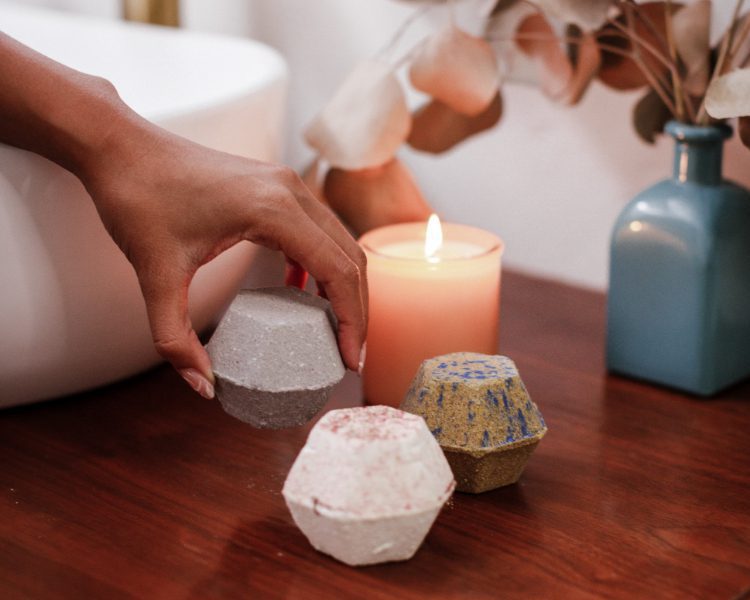 To all the wonderful moms and mother figures out there, Happy Mother's day!
Shop our CBD Hemp Products