Christmas is almost here. The lights, the decorations, the smell that lingers in the air – the holiday spirit bringing us joy and happiness. But along with these feel-good thoughts comes the dreadful feeling about Christmas shopping. Crowded shops, pushy or rude sales clerks, the long line at the counter, overstimulated toddlers, and the stress of finding the right presents – these are just some of the reasons why not everyone enjoys shopping for the holidays. So you always promise yourself that next year will be different. But once again, you find yourself joining the large crowd of shoppers doing the last-minute Christmas shopping.
So to save you from stress and anxiety, we made you a list of easy and helpful tips that you can follow to avoid last-minute Christmas shopping.
Start early
If you want to avoid last-minute Christmas shopping, don't do it at the last minute. Well, it's easy to say, but we all know that it's not easy to follow. With our busy schedules, other responsibilities, and commitments, it's very hard to squeeze some time to do your shopping.
Christmas shopping, just like other Christmas activities, needs preparation. So to avoid the last-minute rush, prepare early. These include creating and sorting out your list (if you haven't created one, do it now!), setting up a budget, and clearing up your schedule to do your shopping. Once you have completed the preparation phase, do not wait for more days to do the actual shopping. Do it as early as you can.
Create a list
Make a list of all the people you need to purchase for then create a tier: family, close friends, acquaintances, co-workers, and others such as school teachers. Prioritize who must receive a gift. Then write down what that person wants or would like to get for Christmas and how much the item costs. Lastly, set up a budget for each person.
Balance your budget
Now that you have your list, know what the people on your list want for Christmas, and how much budget you allowed for each of them, it is time to balance your actual Christmas budget. Here's how to do it:
Write down how much income or take-home pay you'll receive between now and Christmas.

Take note of all your regular bills like rent or mortgage, utilities, cell phone, credit card payments, and auto loans.

Subtract those expenses (bills) from your income.

The remaining amount would be your Christmas budget.

Now that you know how much you can spend, create a list of all your holiday expenses such as presents, decorations, food, trips, celebrations/outings, wrapping supplies, new festive outfits, and others.

Divide your Christmas budget into each of these expenses.
Setting up a budget not just for your Christmas shopping but for all your holiday expenses helps you not to go overboard and overspend on things that are not important.
Set a deadline
You don't need to do your Christmas shopping in just one day, set up an hour or 2 on each day after you had your list to go to your prospect shops and accomplish one gift from your list. Setting up calendar reminders of your deadline for each gift will also help.
Do your research
Knowing where to buy is important to avoid the rush from last-minute Christmas shopping. Whether we admit it or not, when buying something, most of our time is spent deciding which store to go to get lower discounts or greater deals. Research using the internet or sign up for the shop's newsletter or follow their social media accounts so you are up to date.
Online stores have been a lifesaver for most of us when it comes to shopping. What's more, if it's during the holiday season! You can shop from the comfort of home, and avoid crowds. But when it comes to online shopping, it is a must to do it early to ensure gifts arrive before December 25th. Many online retailers offer free shipping options if you reach a minimum spend. Check out our website if you are looking for quality CBD products that offer free shipping to gift your loved ones this Christmas.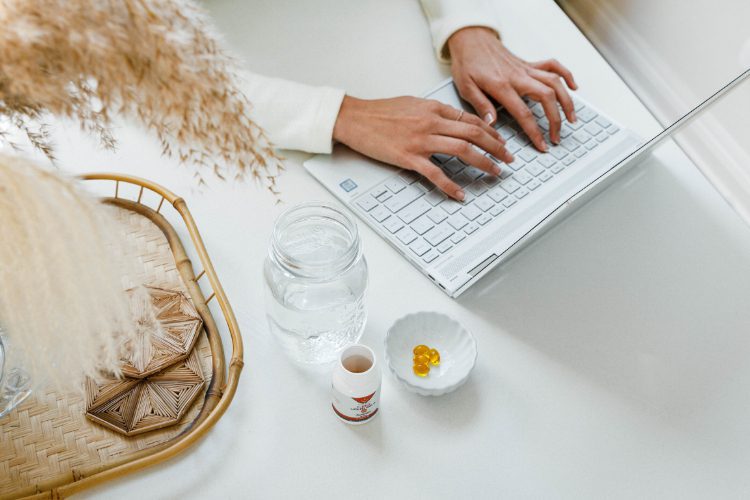 Delegate responsibility
Do not take all of the responsibility for your holiday shopping! Ask for help from your family members and delegate tasks. Your daughter or son can help you create the shopping list and look for deals online while your spouse can pick up an item or two on his way home from work.
Final Note
As we get older, we derive more pleasure from giving than receiving that is why for many of us, holiday shopping is a big deal. So don't let the last-minute Christmas shopping rush ruin your holiday spirit. Follow our tips for a merrier and happier Christmas celebration with your family.
Shop our CBD Hemp Products