Christmas is just around the corner. So you might be on the hunt for the perfect Christmas present to give each of your family members. Finding unique and meaningful gifts for your loved ones is not easy. There's just a lot to consider – their age, gender, interests, and more. But don't worry because we've got you covered. If you'll ask us what better gift to give this holiday season? Give them the gift of wellness! By inspiring them to live healthier lives, you empower the people you love to be the best version of themselves for years to come.
This list of perfect CBD-inspired Christmas present ideas will surely show your family members how much you care for them.
For mom: CBN oil
Mom is doing her best and sometimes overstimulation, anxiety, and too much worry can affect sleep. Studies show that cannabinol has calming properties and has been tested for regulating and promoting quality sleep.
According to research, not getting enough sleep can significantly affect your physical and mental health. Our CBN Oil is infused with powerful ingredients that will help even the busiest mom to get that quality sleep she truly deserves, each night. CBN has sedative properties, while CBD may help you achieve that feeling of calm and balance. We paired these cannabinoids with real mango extracts that are high in myrcene terpenes. These trios make our CBN oil the perfect Christmas present for moms that are always on the go.
For dad: CBD capsules
Buying the best Christmas present for mom can be tricky, but finding one for dad – is difficult. Yes, we know that most dads are pretty easy to please when it comes to gift-giving. If you ask him what he wants for Christmas, he'll surely say "nothing". Additionally, there are these stereotypical gifts that may always come to mind when thinking about our fathers – sports gear, tools, a pair of socks, and a new shirt. But we know that our dads deserve better than these unoriginal gifts! So why not inspire him to take better care of himself by gifting him a bottle of CBD Capsules? This unique and worthy gift idea will indeed show Dad how important he is to you.
CBD is popular for its potential health benefits. It works hand in hand with the human endocannabinoid system to maintain and align important functions in our body. So help dad start his day right by taking a CBD capsule each morning.
For sister: CBD face mask collection
Thinking of giving your sister a skincare product as a gift this Christmas but having second thoughts because it might just get forgotten from her growing collection of beauty items? Try our CBD Face Mask Collection! These facemasks have everything a beauty junkie would want to add to her skin-care routine. No matter what her skin concern may be – from brightening, hydrating, and firming, to blemish-removing products – our face masks have them all. CBD is also easily absorbed by the skin, so it's a plus!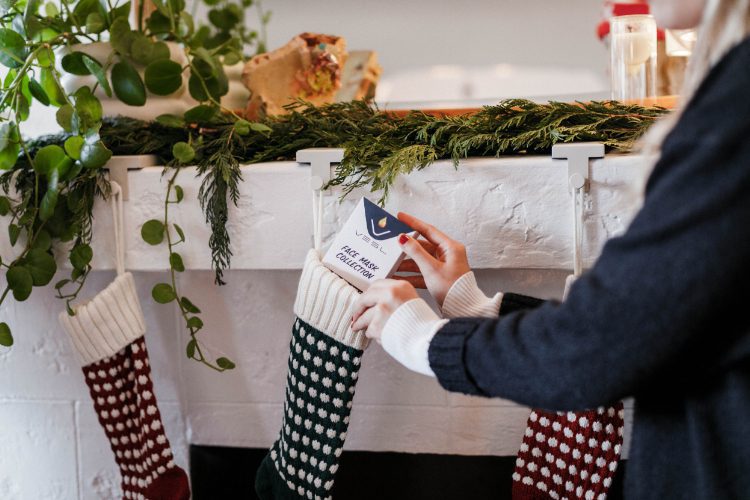 For brother: CBG gummies
Still can't decide what perfect Christmas present to give your outgoing and fun-loving brother? Why not give him something to help boost his energy and focus? Not that he ever runs out of energy!
Our CBG Gummies are full-packed with powerful cannabinoids – CBG, CBD, and CBN. Each of them is working together to enhance mental clarity, increase energy, and improve mood. It'll be the perfect addition to his morning routine. These gummies also come in great flavors – tropical and strawberry.
For our grandparents: Muscle Gel
The last thing we want for our grandparents is for them to suffer from muscle and joint aches this holiday season or any time of the year! That is why our CBD Muscle Gels are the perfect Christmas present to give our pops and grandma.
Each bottle of our muscle gel offers fast and guaranteed relief from aching muscles and joints. Aside from pure CBD, they are made with all-natural ingredients like menthol, capsicum, camphor, and chamomile. These work together to provide a warming/cooling effect while providing relief when used in painful areas. They'll surely enjoy the holiday season because they would feel better and happier.
Shop our CBD Hemp Products