Caring for your skin is often challenging, with endless products flooding the market promising a perfect complexion. We all know that beauty is more than skin-deep, and that's where CBD comes in. From its calming effects to CBD's moisturizing properties, it's no wonder this ingredient is becoming a go-to for many skincare enthusiasts. If you're passionate about attaining a radiant glow and nurturing your skin naturally, you've come to the right place. This post aims to introduce you to CBD and its potential benefits to nourish your skin from within. So, kick back, relax, and let's delve into the world of CBD and skincare together.
CBD and your skin
CBD, short for cannabidiol, is a natural compound in the hemp plant. It has gained popularity recently as a skincare ingredient thanks to its potential anti-inflammatory, antioxidant, and moisturizing benefits. Some research suggests CBD may help with skin concerns such as acne, aging, and sensitivity. A 2018 review analyzes the potential of cannabinoids to help with a variety of skin conditions. Another 2019 study provides an overview of research on cannabinoids, including CBD, in dermatology. The authors discuss the potential therapeutic effects of cannabinoids in skin conditions. However, these studies concluded that we need to conduct more pre-clinical research and run big, randomized, controlled trials before we can say without a doubt that cannabinoids are safe and effective for treating these conditions.
CBD for skincare
There are different ways to use CBD for skin care. One way is to apply CBD topicals directly on your skin, such as creams, lotions, or face masks. Another way is to ingest CBD orally through capsules, tinctures, or edibles. When using CBD topicals, choose the right product for your skin type and concern, start with a low dose, and be consistent with your routine. At the same time, when ingesting CBD, it's essential to follow the product instructions and start with a low dose.
Must-try CBD products
If you're looking for CBD skincare products to try, we've got you covered! We offer a range of high-quality CBD products on our website. Our facemasks are infused with soothing and hydrating ingredients such as aloe vera, vitamin C, and vitamin E, as well as 10mg of CBD per sheet mask. Our bath bombs contain 100mg CBD + 100mg CBG per bomb and are made with natural salts, herbs, and essential oils to help you relax and revive your skin. Try them out and see how CBD can transform your skincare routine.
CBD SHOPPING TIPS 101
Shopping for CBD products can be confusing, especially with so many options. Here are some tips to help you find high-quality CBD products that will nourish your skin from within:
First, look for third-party lab tests – Reputable CBD companies provide lab reports from independent labs that verify the potency and purity of their products. Ensure the lab reports match the batch number of the product you're interested in.
Next, check the ingredient list – CBD products should list the CBD type (such as full-spectrum, broad-spectrum, or isolate) and the source of their hemp (such as organic, non-GMO, or US-grown). Always look for products that use natural and nourishing ingredients that complement CBD's benefits.
Lastly, consider your skin type and concern – Not all CBD products are created equal, and not all may work for your skin type. For instance, avoid products with added fragrances or essential oils if you have sensitive skin. If you have acne-prone skin, you may want to look for products with salicylic acid, tea tree oil, or other acne-fighting ingredients.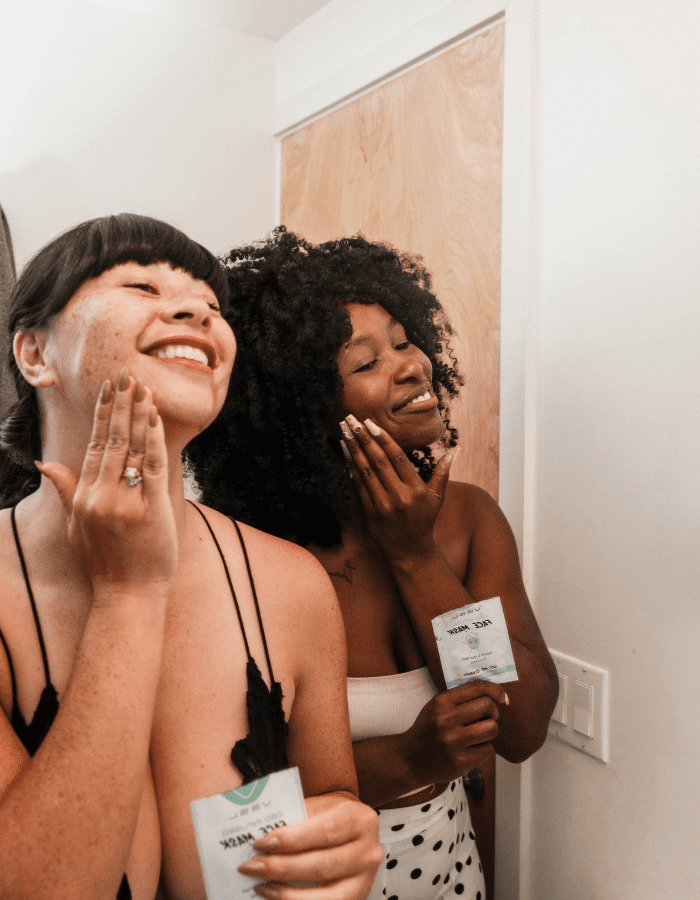 FINAL NOTE
We hope this guide helps you find the right CBD skincare product to nourish your skin from within. Remember that CBD is not a cure-all and that individual results may vary. Always consult your doctor or dermatologist if you have any questions or concerns about CBD. Keep glowing!
All information contained in this article is for informational and educational purposes only. Our products do not diagnose, treat, cure, or prevent any disease.