CBD is known for its promising health benefits and is a natural and safe compound. Although some countries still prohibit the use, production, and possession of cannabis, CBD is legal in most countries worldwide. However, traveling with CBD products can still be a challenge due to the stigma surrounding marijuana, which is derived from the cannabis plant.
This year, as the world has loosened up and traveling has resumed, knowing the local law in traveling with CBD is a must! So, for those adventurer souls that don't want to mess up with the law, here is a guide on traveling with CBD in 2023.
If you are going on a road trip
Driving across states or countries with CBD is easier than using other means of transportation. If CBD is legal in your country, carrying it is not an offense if the THC content is below the legal limit. However, make sure that you understand the local law if you are crossing country/state borders. Because each of them may have different regulations when it comes to the THC level allowed to carry.
If you are on the Train and Other Means of Mass Transit
Traveling by train and other means of mass transit has similar rules to traveling in a car. If you are traveling within the borders of your country, carrying a CBD product is fine if the THC level is below 0.3%. But for trains and buses using international connections, make sure to check their regulations on CBD products in your destination.
If you are on a plane (US)
If you are caught in possession of any cannabis product with a THC content higher than 0.3%, you may have legal issues. That's why when traveling on a plane, make sure to have the certificate of analysis for your product. This will confirm if your product's THC content is below the legal limit. You can find them on our website (https://www.vesloils.com/lab-test/).
Here are some things to keep in mind if you're traveling with CBD products:
If traveling internationally, be aware of the laws of each destination country
Make sure to always carry your medical marijuana card (if you have one) with you
Keep any prescription information with you
Your CBD product should be in its original packaging
If you are traveling with a CBD oil, be sure to follow airport rules on liquids
Carry a hemp-derived product that contains no more than 0.3% THC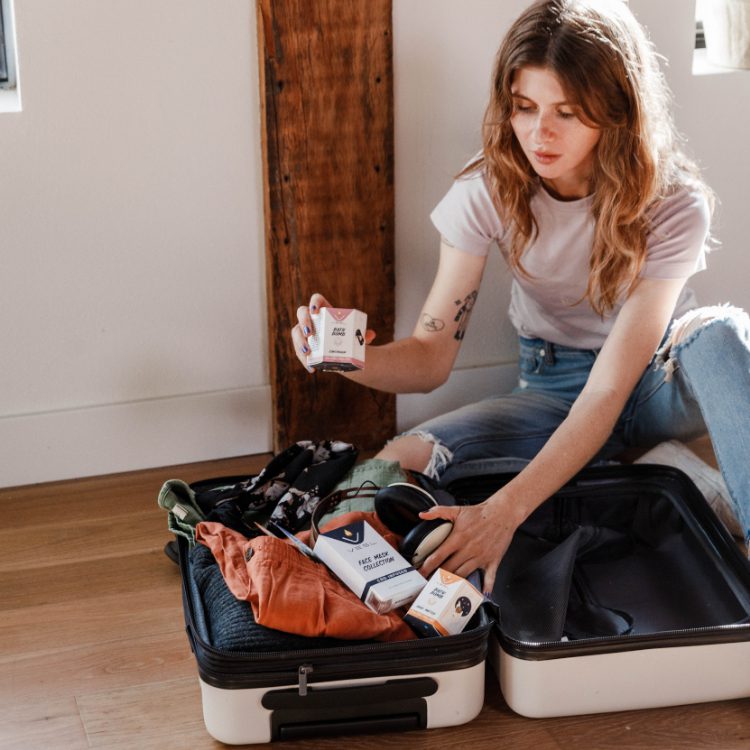 Traveling with CBD is considered safe in the following countries as they have legalized hemp-derived CBD products. But it's still important to note that each country may have different ordinances when it comes to the amount of THC permitted to carry. So check their regulations before you travel:
Argentina

Austria

Belgium

Belize

Bulgaria

Canada

Chile

China

Colombia

Costa Rica

Croatia

Cyprus

Czech Republic

Denmark
Estonia

Finland

France

Georgia

Germany

Greece

Guam

Guatemala

Hong Kong

Hungary

Iceland

India

Ireland

Italy
Latvia

Lithuania

Luxembourg

Malta

Netherlands

Antilles

Norway

Peru

Poland

Portugal

Puerto Rico

Romania

Russia

Slovakia