The United States is indeed blessed with natural beauty. The peaks and valleys seem to never end; forests, mountains, deserts, all splashed with vibrant colors and different states boast their beauty and character; Colorado's beauty is in a class of its own. The state's natural wonders are very astonishing. Situated in the heart of the country, Colorado boasts its peaks, lakes, trails, and parks. But unlike the other states, Colorado has the highest mean altitude across 50 states. It has 58 mountain peaks that are at least above 14,000 feet. So getting to beautiful destinations may be easier said than done. Today, we give you the 5 best hiking spots in Colorado, the things you need to prepare for, and the hiking essentials that you'll need.
Hiking Tips in Colorado?
Since Colorado is elevated, everything in its topography is different. This is especially true for the people living outside of Colorado. If you want to make a trip: 
Make sure you give your time to acclimate yourself to the weather and elevation.

Since the weather is constantly changing, don't forget to bring extra layers and raingear.

Don't rely on your phone. Bring maps, flashlights, and anything that can help you with your hike.

Start your hike early. Hiking late in the afternoon is very dangerous and the nighttime exponentially increases the risk for accidents.

Don't forget to hydrate!

 

 Ask the locals. They know the place better than any information available on the internet.
The List of the Best Hiking Spots in Colorado!
This place can be the best-near hike in Colorado if you don't want to get far outside of Denver. These magnificent slabs of rocks create a wonderful backdrop to your hike. The area provides trails of meadows, forests, and slopes; practically everything beautiful packaged in one.
If you're in it for the views, The Blue Lakes trail is perfect for you. It's not an easy trail to track but it will give you 8.5mi of stunning views. Experienced hikers can feast on the views of the lake at the top.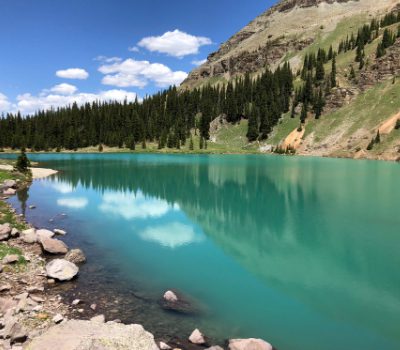 If you're a beginner hiker, trekking along the Fish Creek Falls will be a treat for you. The first waterfall is only a 1mi trek but if you're adventurous, go to the Upper Fish Creek Falls, an additional 5mi but the views will keep you full for a week!
An easy hike with a rewarding view. The loop is just 1.5mi long and will bring you up-close and personal to the Garden of the Gods which will give you a beauty that is out of this world.
Definitely, one of the best hiking spots in Colorado, the hikes on these two beautiful lakes are relatively easy. It is located just outside of Aspen, the 4mi hike will give you the chance to see the lakes which pass through a valley surrounded by beautiful greens. An Instagram-worthy view!
5 VESL'S BEFORE-DURING-AFTER PRODUCTS FOR YOUR HIKE
Packing your food and tools for the trip is important. But don't forget to pack your CBD on-the-go products as well. CBD can help you keep the stress away and manage pain because of course, you'll have some on the trip. Not to mention that it can help you with faster muscle recovery!
Before
While you're acclimating to the elevation and weather of Colorado, make sure you pack your body with our CBD liquid gels and tinctures to keep the stress away before starting your journey.
During
Our CBD muscle gel is and will be your perfect CBD partner during the hike. Our 1,000mg and 2,000mg CBD Muscle Gels are easy to carry and their ease of application will be perfect for every hiker.
After
After a long day of trekking on the best hiking spots in Colorado, take the tiredness away by submerging in a hot tub filled with our CBD Bath Bombs. Then use our 5,000mg muscle gel to topically apply relief to your sore feet, knees, and hands. Before going to sleep, take our CBG tincture and capsule to further help you manage your pain and maintain a calming experience. Try our CBN sleep aid as well so you can have a better sleep giving you enough energy when you wake up!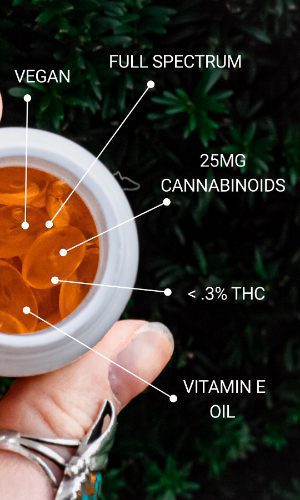 Parting Words
Going on hikes is important for our health and psyche! It can also make you feel that you're free and not just confined to the four corners of your house. As stressors and anxiety risks are at an all-time high, going away to free your mind and unwind would not be bad at all.