Merry CBD Christmas! It's the most wonderful time of the year, indeed! It's only a couple of days before we hit Christmas and the new year. 2021 is about to close and it's time to celebrate. A lot has happened and there are always things to be thankful for. This season can also be stressful and trigger anxiety for some people, always remember to be kind. Here are our tips on how CBD can help you this Christmas.
The most common issues
Christmas is the season of cheers but for some people, it can be a stressful situation. Family reunions, finding the perfect present, cooking, etc.
Stress and anxiety
Aside from holiday cheers, this season can bring unwanted stress and anxiety to people as well. Those who recently lost a loved one, family issues (it happens in the best families!), or those who are challenged financially will most likely feel stressed. Yes, it feels good to be with your loved ones with food to feast on but don't forget that Christmas is about love and being kind. 
A study has shown that 31% of adults have experienced an anxiety attack or condition at some point in their lives and around 18% of people under 18 have already experienced stress and anxiety disorders. These disorders can be acute or chronic depending on the presentation. Generalized Anxiety Disorder, Panic Disorder, Phobia, and Separation Anxiety Disorder are the most common forms of chronic disorders.
Overeating and drinking
It's impossible to think of Christmas and New Year's celebrations without thinking of food, which means that it is also one of the busiest times of the year — from doing groceries, and the actual preparation of our Holiday meals. Other activities like shopping, gatherings, and partying can also send us feeling more stressed than ever. And what is the best way to de-stress this holiday season? Of course to indulge ourselves with food and drinks that remind us of childhood and all the festivities happening around us. But we all know that this is not always a good idea. Unhealthy eating and drinking patterns will not just give you a sense of dread and stress during Christmas and New Year but may also impact your overall health in the long term. Some of us, especially women, will have a hard time getting back on track so they have to face the upcoming new year feeling more stressed. We should also be aware that overeating and overdrinking can increase our risk of health complications and other chronic health issues.
But how do we manage it?
Financial woes
If this season is giving you stress due to financial reasons, instead of stressing out, focus on finding meaningful gifts instead of expensive ones. Budget according to finances allow. Don't push or force anything just to create a Christmas feast. Be creative and work around the things that are available for you and find affordable ways to have fun.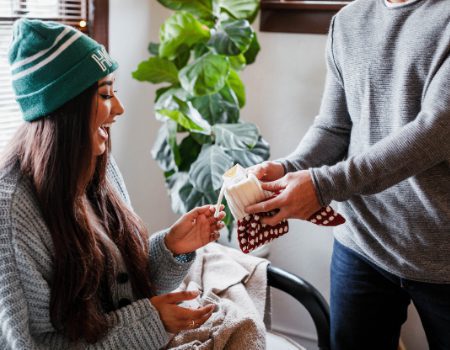 Family tension
The real sad thing about this is that most families have some kind of tension: from divorces, split families, and unresolved conflicts, planning for a Christmas reunion would be easier said than done and will most likely cause stress and anxiety.
Learn to accept that not everyone will be down and happy about meeting this Christmas. Once you manage that, be mindful of topics that can be sensitive especially while together at the table. Lastly, smile; it is contagious.
Loneliness
If you're alone this Christmas and can't be beside your family to enjoy, try connecting with friends and go to Christmas parties together. Also, try volunteering, you can always do something good for the benefit of others. Do not dwell on what causes your loneliness. Always choose to be happy.
Stay healthy
The best thing that you can do for yourself is to stay healthy. You know your own body so you understand what triggers your stress and how you can avoid it. Start with eating right and getting full sleep. It can work wonders for you. You'll get more energy to deal with stress if you eat right. Your body will be nutritious enough to fight and battle bad microorganisms that cause negative physical conditions.
Taking supplements that can mitigate and help you avoid stress and anxiety will be a great partner for you. Maintaining your body's homeostasis is key to having an optimum body and mind and will help you get through the stress that this Christmas season may bring.
A more recent 2018 review of existing studies concluded that CBD has anti-stress effects, which may reduce depression related to stress. The human body has many different receptors (protein-based chemical structures) that are attached to your cells. These receptors receive signals from different stimuli.
CBD is thought to interact with CB1 and CB2 receptors which are mostly found in the central nervous system and the peripheral nervous system.
The exact way CBD affects CB1 receptors in the brain is still being studied. However, it may alter serotonin signals. Serotonin, a neurotransmitter, plays an important role in your stress levels. Low serotonin is commonly associated with people who have depression and in some cases, not having enough serotonin may also cause anxiety.
Studies also found that people with obesity have CB1 receptors that are more widespread, especially in fatty tissue. Because of this, researchers believe that there may be a link between the activation of the CB1 receptors and weight gain.
CBD works with other cannabinoids to potentially activate many receptors, such as endocannabinoids and serotonin. This may play an important role in managing stress and weight gain. 
Now that Christmas is just around the corner, let us celebrate it with joy by being with the people we love and staying healthy. Happy CBD Christmas, everyone!