Hemp gummies are easy to take anytime and anywhere, and they help you feel more you. And what better time than now to get a boost of mental clarity, calmness, and good sleep to feel more like yourself again? The things we used to have or do seem so far sometimes from our newly redesigned lives. We've all been there… feeling isolated, mentally exhausted, and sleepless. That's why it now felt that this is the best time to develop an improved formula with all the 3 best cannabinoids in 3 different premium hemp gummies. All-natural gummies, organically sourced CBD, CBG, and CBN so you can take each one when you need it, whenever and wherever. Wellness CBD gummies by the hour to meet your needs throughout the day
"These manifestations shouldn't be regarded as just humans being humans. These symptoms can deeply affect our physical and mental health."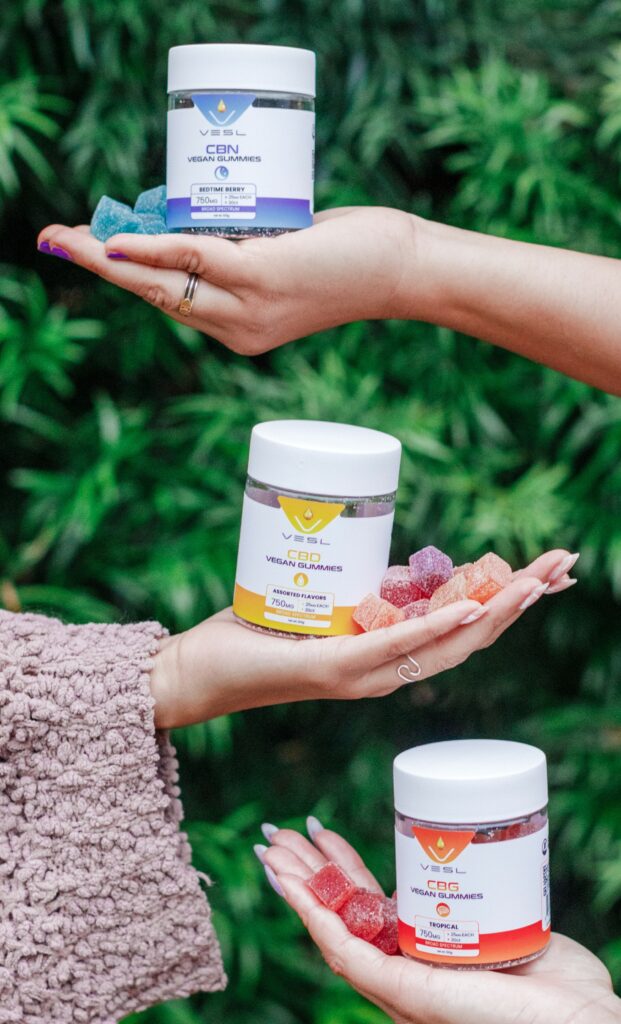 Want to reduce anxiety and reconnect?
Try our
Wellness CBD Gummies
Need to reconnect with yourself? It's just a gummy away. Our Wellness CBD Gummies come with superpowers to help you feel calmer, more balanced, and resilient. A single remedy to add to your daily wellness routine. Packed with 25mg of pure hemp-derived CBD and all-natural ingredients, this organically sourced supplement comes in 5 mouth-watering flavors; Strawberry, Orange, Grape, Lemon, and Cherry. Take it in the morning, afternoon, or after a long day.
Want focus and enhance mental clarity?
Try our
CBG Gummies
Fuel your brain with our CBG gummies formulated to improve mental clarity, stimulate energy, and support brain function. These are all-natural gummies packed with 25mg of CBG to give you an ideal amount every day. Cannabigerol (CBG) has neuroprotective and neuromodulation properties helping maintain optimum mental health. CBG gummies are designed to be part of your morning routine to help you start your day with the right mindset. 
Want to sleep all night?
Try our
CBN Gummies
Sleep is one of the most basic biological processes and is often involuntarily neglected. We get it! Sometimes it is hard to switch off and that is precisely why we created the CBN gummies. Cannabinol (CBN) is a wonderful and natural calming agent found in hemp. This non-habit-forming sleep supplement is designed to support a restful and uninterrupted sleep so you can wake up feeling refreshed and renewed. 
Parting Words
Nature has all the not-so-secret ingredients to align your body systems allowing you to chill and feel more balanced. Our premium hemp gummies are made from nature and backed by science. Feeling better has never been so achievable.