It's the end of the year again and we're all starting to think about our new year's resolution. But have you thought about all the resolutions you achieved this year? It's important to praise yourself for your achievements, even the smallest ones. A new year is a new opportunity to write those new goals and make a plan to reach them. 2022, is the year for us to build back our stock so here are tips that you can follow to start and nail realistic resolutions for the next year.
Normally, new year's resolutions fall under these categories: personal, social, and spiritual.
Personal.
These are realistic resolutions that concern your individual well-being. Whether it's physical, mental, or psychological improvements, it points to the betterment of yourself.
Social.
These can be positive changes towards other people. Improving relationships with family and being more concerned about the welfare of others.
Spiritual.
We are composed of body, soul, and spirit, and taking care of your spirituality is also a good way of improving yourself. Start by going to congregations of your respective faith. Talk and be in fellowship with others. Improving your recognition of your inner self.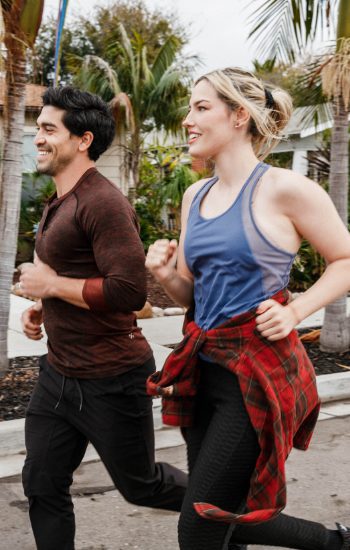 Why are we not completing our resolutions?
Realistic resolutions, sometimes, are tough to achieve and complete, whatever you set out to do because it requires discipline and dedication. But here are the most common reasons why sometimes we leave behind some of our goals.
Big goals, bigger failures.
We always want to start the year the right way. But we go big immediately and that might mean disappointments right the way. Learning to celebrate little wins is key. Start small, and step by step, we'll achieve the big goal we originally set out to do.
Accept setbacks.
In our quest to hit all the goals we set out to do, there will be setbacks, you'll stumble, forget, or flat out get lazy. Accept that from time to time, we'll fail. But it does not mean that it's all a waste. Pick yourself up and start over
Focus on the journey, not the destination.
This is a cheesy line but it's true. We are so concerned about achieving the goal itself that we forget to embrace and enjoy the journey. If you want to get fitter, enjoy the changes in your body, see yourself get healthier. Enjoy every bit of it and seeing the results will push you to go further.
Different resolutions that you can follow
This list is not specific but it'll give you more freedom and rids you of the pressure of always hitting the magical number. Try these out and you'll surely be better.
Health.
This 2022, as we have been forced to take care of our health, assess your current health situation. Think of the food that you eat, the things that you put on your body, and the activities that you do. Look for natural options like processed foods. I know you've heard about CBD and I think it's time to try it out. If you've already tried CBD and loved it, try other cannabinoids like CBG and CBN and see how these chemicals can help you achieve the best version of "You".
Learn something new.
The worst thing that you can do is be stagnant. Our mental health is taking a hit every time we stagnate. Learn a new instrument, read a new book, learn to code, do a new task, being busy prevents us from stressing out and keeps our juices flowing.
Set Professional Goals.
It's easy to be complacent at work. Just do the routine and clock in and out. But that's boring and that attitude will not propel us to achieve our professional goals. In 2022, look for a mentor that will hone your skill. Be a sponge and learn as much as you can. It'll pay off soon.
This coming year, work on things that will help you in every facet of your life. Be patient, accept stumbles and keep on grinding. 2022 will be good for us! Happy New Year!