#1 trusted source for CBD!
*Contains 2,000mg of CBD (Cannabidiol) | 4oz vol. | THC FREE
CBD Muscle Gel is enriched with 2000mg of CBD and carefully formulated with an essential oil blend to create a cooling sensation on your muscles and/or joints that may help relieve discomfort. Toss in the gym bag to rub over sore muscles or old injuries. Supremely relaxing icy-hot sensation created by cooling menthol and warming capsicum and camphor oil. These amazing ingredients combined with 2000mg Pure CBD oil, make this our number one selling CBD supplement!
Cannabidiol (Cbd) Oil
CBD or Cannabidiol is a chemical compound found in Hemp. It is non-psychoactive and will not get you high. CBD is being studied today for its promising features. A lot of studies show that CBD can provide a wide-variety of potential benefits to its users.
Organic Aloe Leaf Juice,  Meadowfoam Seed Oil, Menthol Crystals, Capsicum Fruit Oleoresin, White Camphor Bark Oil, Tetrasodium Glutamate Diacetate, Pure CBD (Cannabidiol), Organic Alcohol, Phenoxyethanol, Carbomer, Triethanolamine, Sweet Basil Leaf Oil, Black Pepper Oil, Roman Chamomile Flower Oil, German Chamomile Flower Oil, Cinnamon Leaf Oil, Citronella Oil, Eucalyptus Leaf Oil, Helichrysum Flower Oil, Ginger Root Oil, Pink Grapefruit Peel Oil, Juniper Berry Oil, Lemongrass Oil, Peppermint Oil, Pine Needle Oil, Ravensara Oil, Rosemary Leaf Oil, Spearmint Oil, Wild Oregano Oil, Glycerin, Witch Hazel Water
Daily: Use on sore joints and muscles or old injuries.
Before and after work: Rub on muscles and joints fora relaxing sensation to help you recover.
Massage: Use as a relaxing massage gel for serious muscle therapy.
Eating a CBD Gummy Bear or taking a dropper of CBD oil tinctures is different from using a CBD topical. When you apply a CBD topical, you are rubbing it directly to a specific area and massaging CBD into the problem.
Most customers apply the CBD topical ointment or topical CBD cream to their wrists, knees or other areas where the joints are located. CBD topicals may be used on a daily basis for chronic issues and for just flat out getting old! Whether you decide to go buy a CBD topical or any other CBD product on the VESL OILS website, remember: quality is always our main focus.
VESL CBD topicals provide direct application of cannabidiol to any specific area of the body where applied; especially effective for exercise recovery. All of our products, including our CBD topicals use hemp oil extracted from grown hemp that is grown organically in the US. Our topicals include all natural ingredients like menthol, capsicum, camphor, and chamomile which provide a warming/cooling effect when used. Our CBD topicals and CBD products are made with pure CBD and are always 100% THC free.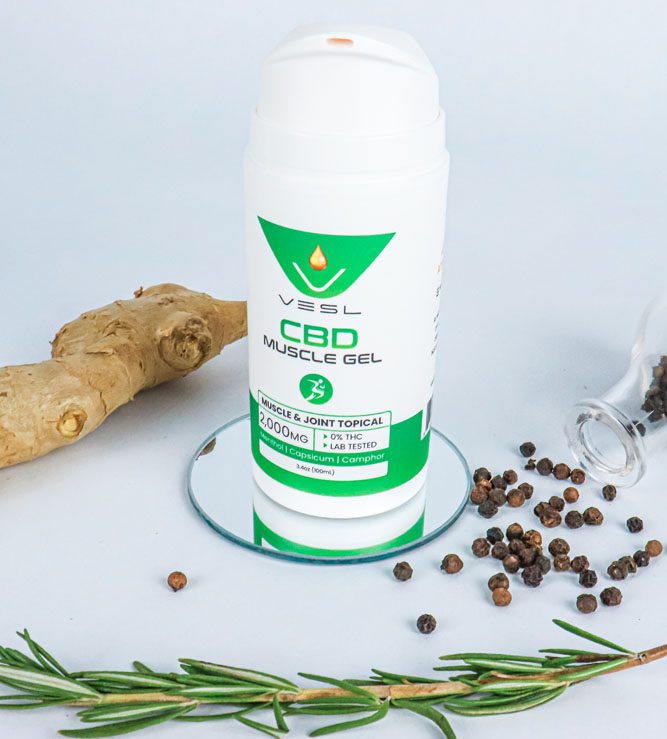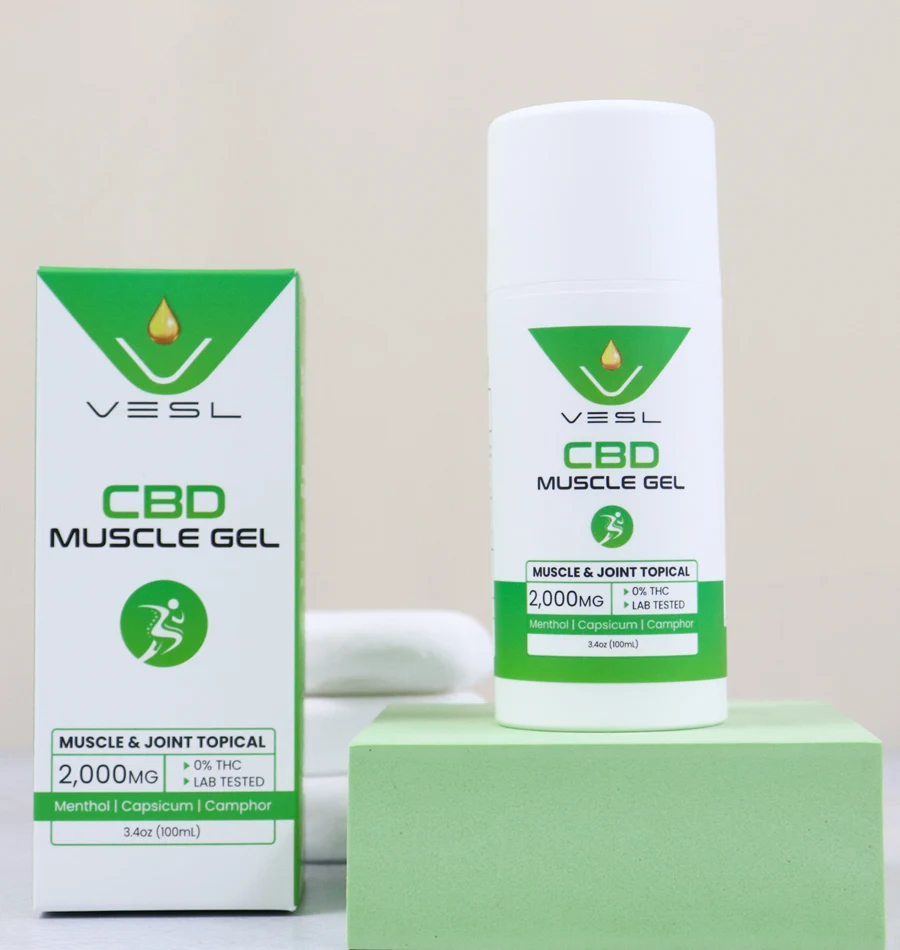 Why Buy Cbd Topical Cream Online
The CBD market has literally exploded over the last few of years and numerous companies are now offering a wide range of CBD products. The lack of regulation has led to confusion for the customers. With so many inferior products being sold on the market, it's hard to know what brand to trust. We advise you to research what you're buying before purchasing any CBD Topical online, make sure you're buying a product from a certified CBD manufacture.
We hold ourselves to the highest standard, which is why we use the purest hemp products derived from Colorado grown hemp. By focusing on pure ingredients we are able to provide quality products to our customers.
At VESL we believe our customers should always receive the highest quality CBD products and our CBD muscle cream is the perfect example of this mission. We strongly believe in quality and therefore offer our customers products that have been rigorously formulated and tested.
One of our goals at VESL is to become one of the leading cannabis brands in the country, offering high-quality products that are superior to the competition. But we are not just here to do business. We have had people in our lives that could have benefited from hemp but never had the freedom nor the resources at their disposal for access to it. Our main goal is to provide high quality CBD products that your family can trust in. By doing this we will correct the industry, raise the standard, and spearhead awareness for CBD and hemp.
We believe we have something here that could benefit a lot of people. We started out making products for ourselves and our family members. That level of care and concern still remains the core of what we do here at VESL.
Cbd Muscle Gel Faq
CBD topicals are often used to calm and aid pain caused by inflammation. Recent studies have shown that human skin has specific endocannabinoid receptors that are design to interact with cannabinoids such as CBD. The skin will absorb the natural active ingredients easing the inflammation symptoms. In some instances could be used as a natural alternative remedy to chronic pain. This has not been evaluated nor approved by the FDA.
None of our CBD products are intended to prevent or cure any conditions that exist. Try them out for yourself today. As with all CBD products, cannabidiol will be different for each individual. Start with a small amount and find what works best for you. The FDA does not allow any CBD companies to make medical claims. if you are using a product that claims CBD helps with pain make sure they are a verified source. All our or CBD products are certified-lab tested for quality. You can trust in VESL CBD every time.
A variety of issues can be helped when you use our CBD muscle cream. Our customers swear by this gel and many say they experience great results, especially after a long day or strenuous activity. There isn't a better CBD topical on the market, simply rub the muscle gel anywhere you desire (avoiding eyes and mucus membranes) and see how CBD can help you!
Nothing! CBD topical and CBD cream are just two ways of describing the same thing. Anything you apply directly to your skin is called a "topical" you do not ingest a CBD cream like you would a CBD oil or CBD edibles. Our CBD muscle gel has been out #1 selling item since we started our company. The effects of our CBD topical will be felt right away and a little bit goes a long way!
We manufacture all of our own products in-house. Many of the other CBD companies in the market cannot say this, just ask them! Everything we make uses pure cannabidiol extracts from organically grown hemp. Take a look at our ingredients list and you will see our CBD cream is packed full of vegan and all-natural things thought to help with recovery. If you want the best CBD topical on the market look no further. Backed by thousands of happy customers we'll take the "Pepsi Challenge" with any other CBD topical or CBD cream out there.
As one of the highest quality CBD topical gels on the market, you don't need much. Our product is packed full of natural ingredients that will help ease you day. A little bit goes a long way! Start with a moderate amount and massage the gel into any place you desire. The gel rubs in clear and is non-greasy like a lot of other CBD topical products. You will notice the cooling effects right away!
CBD is being infused in all kinds of products and it is available in many different forms, most of which are ingested. For example, CBD comes in tinctures, gummies, beverages and even vapes. When it comes to targeting specific problematic areas, it is best to apply a CBD topical or CBD Muscle Gel, directly to that area of the body. Pretty simple right?! VESL's CBD Muscle Gel is by far the most superior topical CBD product on the market, and has always been our top selling CBD supplement.
Our pure CBD is extracted from high-grade hemp, and our topicals are made of high quality VEGAN ingredients. The quality of our CBD cream is unmatched. This non-greasy formula works instantly and is packed full of ingredients thought to ease muscles and joints naturally.
Toss our convent travel size muscle gel in your gym bag! Our formula is perfect for before and after your work-outs. Maybe you just woke up with a crick in your neck, whatever the issue our CBD muscle gel will have you relaxed and at ease right away!