Let Me Clarify
Is your skin screaming for a detox? Cleanse those stubborn pores for good with activated charcoal and organic jojoba oil.
Is your skin screaming for a detox? Cleanse those stubborn pores for good with activated charcoal and organic jojoba oil.
Key Ingredients and Benefits
Activated Charcoal
Unclogs pores, removes dirt & oil, and cleanses the skin
Vegan DMAE
Has Anti-aging properties and prevents dark circle formation
Jojoba Oil
Great antibacterial properties and moisturizes the skin
Pro Vitamins
Can be converted to vitamins that will help your skin fight bacterias and infections
Olive Fruit
Rich in fatty acids and antioxidants that hydrate and protect the skin
Pure CBD
Anti-inflammatory & Antibacterial properties
Full Ingredients
Organic Aloe Leaf Juice, Organic Alcohol, Glycerin, Organic Olive Fruit Oil, Emulsifying Wax, MSM, Organic Jojoba Seed Oil, DMAE Bitartrate, Organic Rooibos Leaf Extract, Hyaluronic Acid, Activated Charcoal, Organic Green Tea Leaf Extract, Vitamin C Ester, Provitamin B5, Vitamin B3, Organic White Willow Bark Extract, Pomegranate Seed Extract, Pure CBD, Vitamin E, Sunflower Seed Oil, Xanthan Gum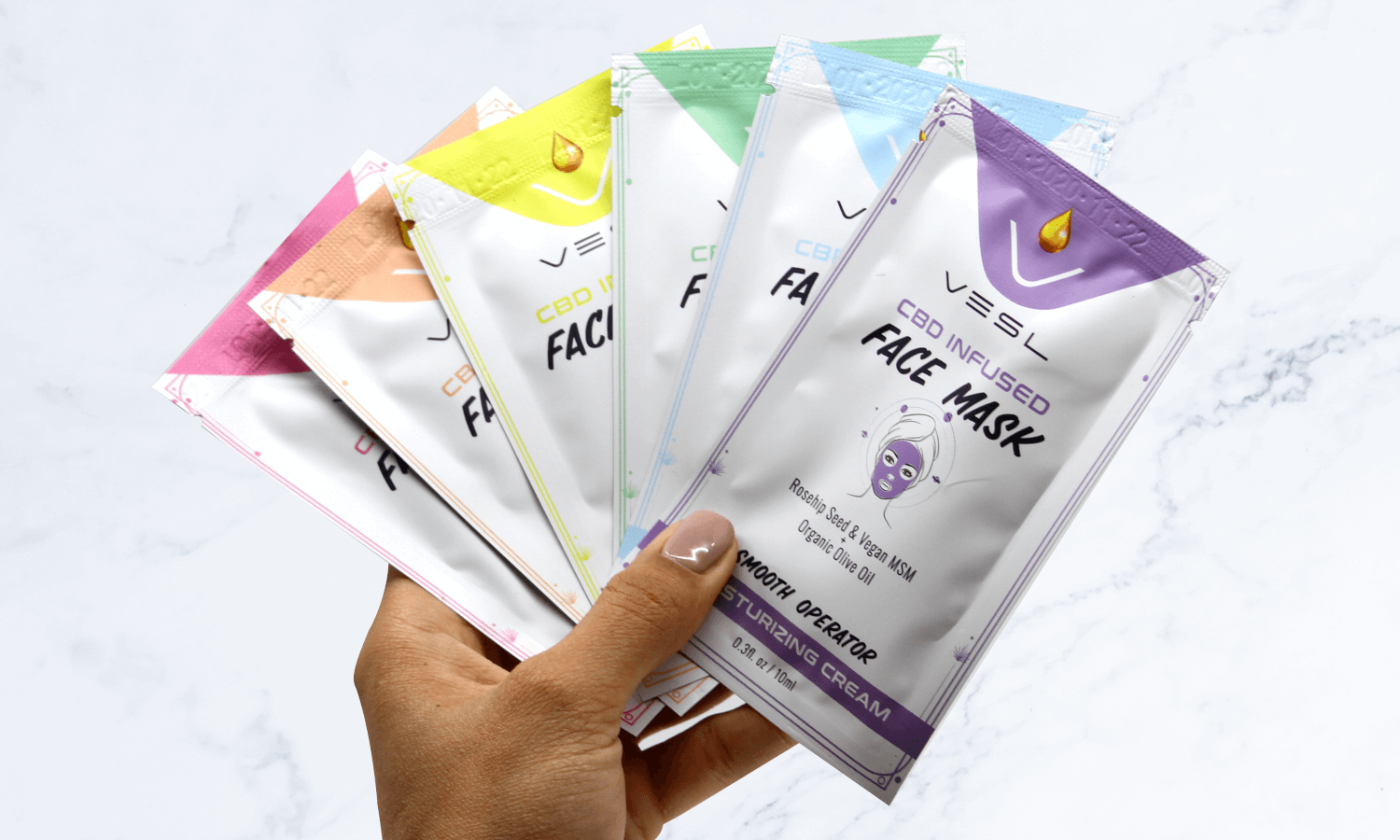 A CBD face mask you say?
Our Let Me Clarify Face Mask contains high-quality ingredients that will provide you with protection from bacterias and will keep your skin healthy and cleansed. For best results, it's perfect that you use it at night time. Wash your face thoroughly and make sure that there are no traces of makeup. Dry your face and apply the face mask. Leave the face mask for at least 15 mins. Pat dry after.
All Natural Skin Care
At VESL we believe that all remedies are found in nature. That's why we continue to research and combine natural ingredients that can act in synergy to provide you with the best benefits. Pure CBD with other key ingredients (all harvested naturally) have been formulated to create the best CBD skincare on the market!
Have Questions on our CBD skincare?
Facemask FAQ
You'll be amazed at how effective CBD is. CBD works both internally and externally. CBD is effective in fighting bacterias and other microbes on our skin. Making sure that our skin will stay clean and fresh
VESL's skincare products are formulated to make sure to be effective for all skin types. We have a formula for everyone!
Our face masks will help you keep your skin healthy, fresh and young while natural ingredients work to help fight free radicals and improve skin health. 
Our face masks are one-time-use; however, some users are able to get two uses from the package. 
The best tie to use the facemask is right after you have taken a shower. The skin will be clean and your pores will be open.