Nose balm for dogs
MOE's NOSE – Nose Balm
*Contains 100mg of CBD (Cannabidiol) | 1oz vol. | THC FREE
Whether your dog has a slightly dry/cracked nose or, the more extreme, Nasal Hyperkeratosis (see pic below), Moe's Nose can help.
Nasal Hyperkeratosis:
is a thickening of the skin which can occur in cats and dogs on their nose or paws. This is caused by an overproduction of keratin, or the fibrous proteins that comprise the outer layer of the skin. This leads to excessive skin, which becomes hard, thickened, dried out, and callous-like. Paws and noses can develop cracks as a result of Hyperkeratosis, making it easy for infections to develop.
Enriched With CBD (Cannabidiol)
We started with the Who's Who of natural moisturizers and then took it a step further by infusing each Moe's Nose – Nose Balm with 50mg of Pure CBD (Cannabidiol) Isolate. Among many other great benefits, CBD is a powerful ingredient and can help soothe and heal dry and cracked skin.
The nose of a dog is very important and plays a tremendous role in the way they see and navigate the world. Dogs use their sense of smell similar to the way humans use their sense of sight. Keep your dog sniffin' strong and ahead of the pack with Moe's Nose.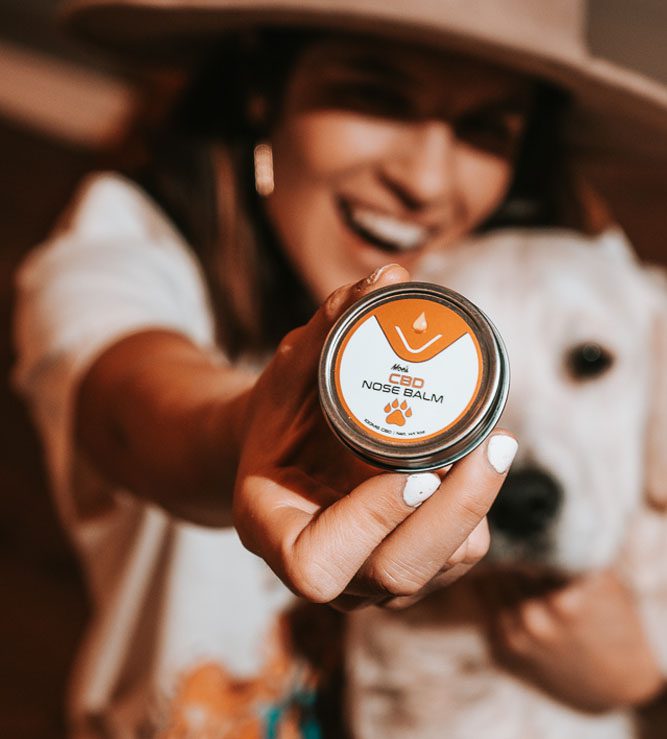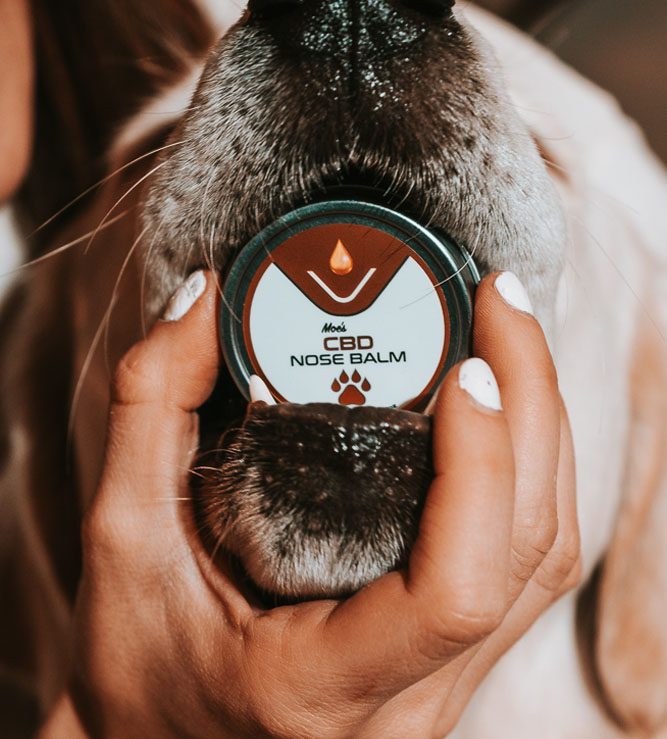 Apply Moe's Nose 2-3x a day for the first 4-5 days (some dogs may require longer for the extra dry/cracked nose). Then as needed for maintenance.
MOE's NOSE can also be used on your dog's paws and elbows to help heal minor cuts, scrapes and dry skin.
Ingredients: Shea butter, Olive oil, Almond oil, Coconut oil, Beeswax, Avocado oil, Cocoa seed butter, Castor oil, Pure CBD (Cannabidiol)